In this article we look at where you can find the best eyewear in Market Drayton to suit your face shape.
Many people get hung up on determining their face shape, but the reality is that many don't fit into a specific face shape 'box'. They are a mix of angles, curves, and unique features.
So at Style Optique, we say,  don't worry about the face shape rules…
Learn a better way to pick the perfect eyewear to enhance YOU.
1- Celebrate your unique face
Don't restrict yourself by forcing yourself into a specific face shape. Instead consider your facial depth, width, brow shape, and features you want to enhance to find your perfect glasses.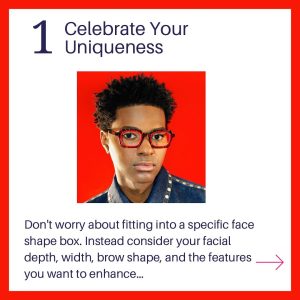 2- Longer Face? Go Deep!
A long face is significantly longer than wide. Deeper frames can help balance longer faces. Whereas narrow depth frames can make the face appear longer.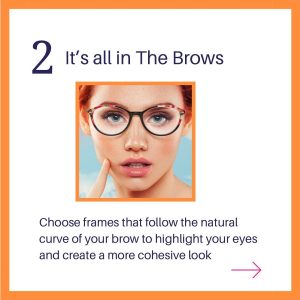 3- Shorter Face? Stay Narrow
A short face is often equal in length and width. In these cases, narrower frames can help to visually elongate your face , whereas deeper frames may dominate and make the face appear shorter.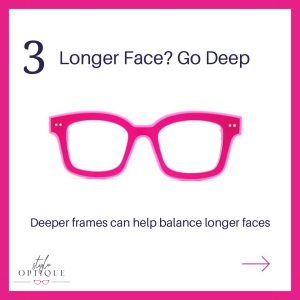 4- Follow the brow
Frames that follow the natural curve of your brow can highlight your eyes and create a more cohesive look.
5: Width Matters
Aim for frames that are as wide or slightly wider than the widest part of your face for a balanced and visually pleasing appearance. Frames that are too narrow in width may appear to add weight to the face and can cause issues with fit and comfort.
6- Angles vs. Curves
An angular face is more defined, with sharper features, and more angled jawline and hairline. A softer face is less defined with a rounder hair and jawline.
Angular frame shapes can help add definition to soft faces , and add drama to angled faces.
More rounder/softer frame shapes can soften angular faces , and work in harmony with softer faces. The shape you choose depends on the look YOU desire.
Style Optique – Award-winning Optical Boutique with luxury eyewear & bespoke service in Market Drayton
We take a custom-tailored approach because we believe that your glasses should be an expression of who you are, and make you feel and look your best.
And, that's why the Style Optique mission is – to make wearing glasses fun!
Glasses often have prescription lenses and serve medical purposes, but the eye care and glasses selection process should also make you feel fabulous.
Consequently, we do things differently.
You can expect personalised care, unrushed service, and professional styling support from expert Independent Opticians and Eyewear Stylists.
We are expert stylists in a relaxed setting who offer life-changing results!
Find out more about us here 
Or read what the media has to say about us here.