virtual eyewear styling
Award-winning Optical Boutique with luxury eyewear & bespoke service in Market Drayton | Style Optique
Facebook-f Instagram Linkedin-in Youtube Tiktok
Award-winning Optical Boutique with luxury eyewear & bespoke service in Market Drayton | Style Optique
Facebook-f Instagram Linkedin-in Youtube Tiktok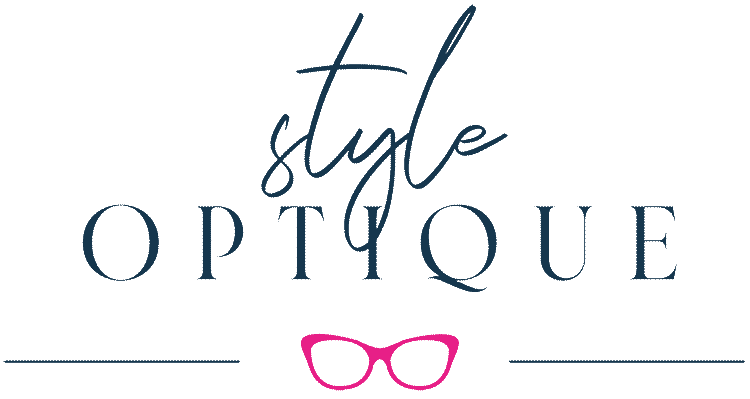 VIRTUAL EYEWEAR STYLINGS NOW AVAILABLE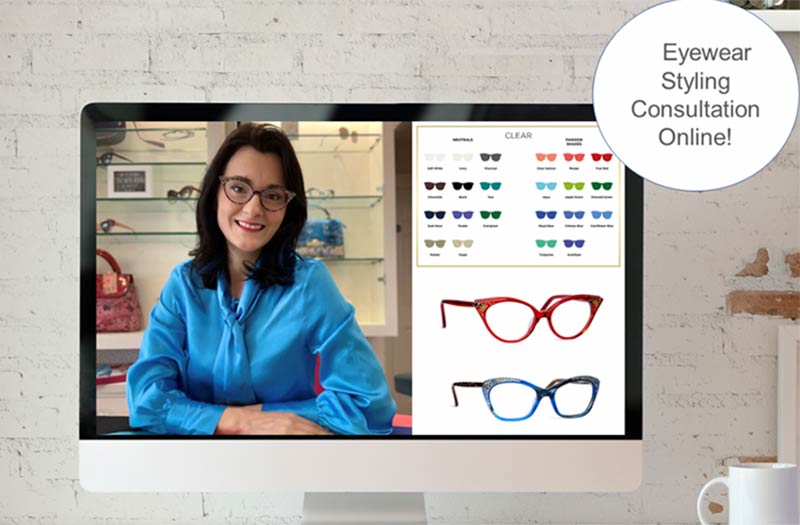 Don't wait until after lockdown for some fabulous NEW eyewear!
Why not book in for a VIRTUAL STYLING consultation and TREAT yourself today?

With many of us now working from home or spending a lot more time having virtual meetings with clients, friends and family, our eyewear is becoming increasingly important, not only for our vision, but it's also our most visible accessory! So, this could this be the perfect time to give yourself an instant confidence-boost.

The best fit and style is not only important in helping us to look and feel good but also for projecting the right message.

Eyewear which flatters our features, compliments our colouring, reflects our personality, plus enhances and opens up our eyes -making them clearly visible- can not only help us feel good about ourselves, but also improve our communication with others.

And this is something you can have right now with our BRAND NEW Virtual Styling Service!

How it works

After we have got to know you a little better (by email and phone), we will send you an eyewear style personality questionnaire and ask you to forward a recent photograph of yourself. This image needs to be taken fairly close up and in good daylight. We suggest that for the photograph, you wear something that you believe compliments your colouring.
 
During the virtual consultation, via zoom, we will give you a detailed explanation of eyewear styling, assess your style personality and conduct a facial analysis, as well as having an in-depth look and discussion regarding your colouring.

Our aim is to help you discover eyewear which makes you feel fabulous! In addition, we will discuss the very best lenses for your lifestyle.
 
Choosing Your Eyewear

Following the session we will send you out a "no-obligation" selection of frames. These will be in the perfect style and colours for you to try in the comfort of your own home, in your own time, alongside your outfits!
 
What About The Lenses?

Once you have made your final choice (no obligation of course) all you need to do is send us a picture of yourself in your chosen frames and in good lighting (full instructions will be given), and we can take all measurements digitally. We have just invested in highly specialised bespoke virtual measurement software, which allows us to take all the measurements required remotely, and is as accurate as those we take in practice!

So you can rest assured you will have great vision and well as great style!

Duration: 1 hour

Price: £50 (Worth £125)

Includes: 
Full Virtual Eyewear Styling Consultation with qualified Image Consultant and Optometrist. Including style, colour and facial analysis, and optimum lens type.
A no obligation selection of frames sent to your home to try at no additional cost.
Your own personalised Eyewear Style guide with shapes, styles and colours which will work for you.
£50 off new eyewear which effectively makes your consultation FREE!
Full aftercare included.
Call NOW on 01630 652945 or email info@styleoptique.co.uk to book your slot. Spaces are limited.
Warmest wishes

Eva and Sam
RECENT POSTS
Facebook Icon-instagram-1 Linkedin Youtube Tiktok
Award-winning Optical Boutique with luxury eyewear & bespoke service in Market Drayton | Style Optique
Privacy PolicyCopyright © 2022
Award-winning Optical Boutique with luxury eyewear & bespoke service in Market Drayton | Style Optique
Privacy PolicyCopyright © 2022