Award-winning Optical Boutique with luxury eyewear & bespoke service in Market Drayton | Style Optique

Facebook-f


Instagram


Linkedin-in


Youtube


Tiktok

Award-winning Optical Boutique with luxury eyewear & bespoke service in Market Drayton | Style Optique

Facebook-f


Instagram


Linkedin-in


Youtube


Tiktok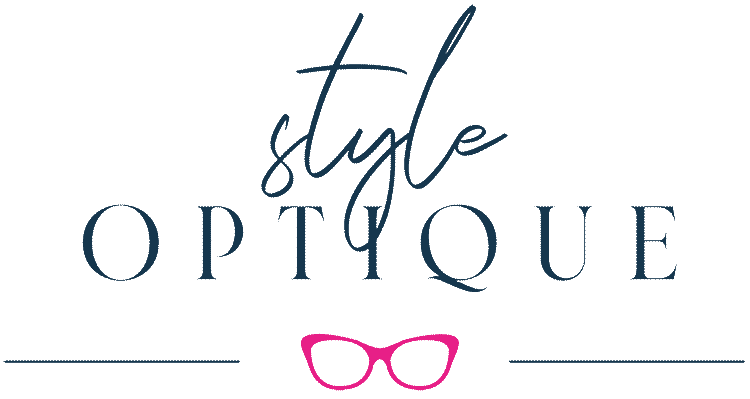 THE ULTIMATE GUIDE TO ROCKING GLASSES WITH YOUR WEDDING OUTFIT
In case you missed the big news, we have just had a Royal Wedding! But it's not only Harry and Meghan who are tying the knot this May, we also have some very special clients getting married locally who we have been helping style their eyewear ahead of their big day.
Are you eyewear ready?
Getting married, or being a guest at a wedding, can sometimes feel a little overwhelming and especially when we are faced with so much choice about what to wear. Getting ready for the big day is often a mix of excitement and trepidation, especially if formality is not the norm for you.
You've probably put a lot of thought into your perfect outfit; buying a brand new dress, matching the handbag, hat and shoes – or suit if you are a man – as well as your jewellery. But can you really wear the same old pair of glasses you've had for years for the big day? We think not!
So, what are your options?
Some choose to forgo glasses altogether choosing instead to see the day through in a misty haze whilst others may opt for contact lenses, which can be a great option. However, do be aware that contact lenses may not be the best choice for the emotional moment during the 'I-do vows' at the ceremony. Crying, getting something in your eye, or even developing an allergic reaction due to high nerves, could be a real hindrance, and so we recommend having some gorgeous glasses too!
"Spec-cessorise"
After making all that effort on your outfit, any old glasses just will not do! Embrace your eyewear on the big day and make it your most important accessory. More and more brides, and their guests, are choosing to proudly "Spec-essorise" on their special day, so you can too!
But which frames do you choose?
Here's my advice:-
TREAT YOUR GLASSES AS JEWELLERY
Think of your glasses as jewellery and make them a real feature. Treat yourself to a brand new beautiful frame which enhances your complexion, highlights your best features, harmonises with your outfit, and most importantly expresses who you are!
Below are some examples of different outfits and eyewear styles which would compliment them.
Strike A Pose – Elegant Sophistication
If you prefer to dress in luxurious fabrics with simple clean lines and not too much fuss, consider a high quality, delicate, refined metal, or smooth finished acetate frame in a classic shape with just a hint of embellishment to honour the occasion, and to give an overall look of understated elegance.
Outfit Idea- nude tailored tuxedo jumpsuit from Karen Millen
Eyewear

The epitome of elegant sophistication . This gorgeous frame would look just beautiful from our Volte Face range.
Prefer something a little more striking? This beautiful SOSPIRI frame in a classic shape with some subtle glitz on the upper rim would fit the bill nicely.
Fall in love – The Romantic Spirit
If you adore romance with dainty frills, embellishments, soft floral tones and flowing silks, then incorporate this into your eyewear. Floral embellishments, glitz and sparkle are ideal for you. The more glitz the better- don't hold back. After all, this is the perfect occasion!
Eyewear
Express your elegant femininity in our beautiful silhouette luxury rimless range
Or if you are feeling a bit braver? Try our limited edition Francis Klein eyewear, sparkle and glitz galore, perfect for a special occasion or just because….
Well Heeled – The Scene Stealer
Or maybe you are going for the wow factor, with nothing understated about your outfit on the day.  Perhaps you are going for dramatic high heels and non traditional colours and styles. Consider then using your eyewear as a real statement piece in a bright colour which matches your killer heels, hand bag and outfit – you really will get noticed!
Eyewear
Stand out from the crowd and make a statement in this high contrast cat eye frame- another of our limited edition pieces from Francis Klein!
Vintage Vixen – The Nostalgic Spirit
Or maybe you are drawn to the vintage look; a 1950s tea dress will look fabulous with a glamorous extreme upswept cat eye frame which is so on trend right now, If you prefer the 30s and 40s look, go for a rounder style – again, right on trend!
Eyewear
Embrace your vintage chic with a modern twist with our amazing Boz eyewear frame!
Easy does it –  Eau so Natural
Ok, so getting dressed up to the nines is way out of your comfort zone. However, it's a special occasion and you are expected to make the effort. You may feel happier in a trouser suit, or dress that's not too tightly fitted with low heeled shoes. If this is the case, consider using your eyewear as the accessory to glam up your look a little. Comfort and durability are of prime importance for you, so choose something which feels great, looks simple in design but has a little sparkle or colour.
Eyewear
Add just a touch of glamour with our gorgeous Volte Face frame. Comfortable and durable with some interesting layers of colour- this will take you from day to night with ease.
And for the men…
A high quality refined metal, smooth finished acetate, or rimless in a classic shape, would look stunning with a classic suit. Or you could choose to make a statement in a thicker rimmed Hollywood geek-chic style. Or, if you are feeling really daring, why not match your eyewear with the colours in your statement suit, bow tie or pocket square?
Eyewear
The Geek chic look- this sexy SALT frame will be sure to have the lady's hearts racing when teamed with a black tailored slim fit suit!
Looking for a more Sophisticated look?- This great semi rimless titanium frame from our Roy Robson eyewear collection would work really well!
Eyewear
Want to show your more creative side and really make a style statement? Then this fab blue, on trend round from our JFREY collection will be sure to make you stand out for all the right reasons!
Whatever look you want for your wedding, or special occasion, we can help you.
We have over 1,000 exclusive eyewear styles to choose from, and during our styling consultations, we will take into account your face shape, colouring and special occasion outfit, so we can really help you look your best for the big day!
We believe everyone should have at least one pair of special occasion frames – that exclusive pair that you may not put on every day, but save for those special occasions such as weddings, proms and other special events. Rather like your favourite shoes or a precious piece of jewellery.
So if you are a bride, mother of the bride or wedding guest  and would like to book in for an exclusive  special  occasion eyewear styling consultation  in the practice, please give us a ring on 01630 652 945 and we will arrange that for you.
Struggling to get to us in the day- We can come to you in the evening by appointment only
Alternatively if there are more than 4 of you in a bridal/ special occasion party who would like an eyewear makeover, we can come out to your home with our collections and colour drapes on an evening that works for you, and we can provide fun, relaxing eyewear styling consultations in your very own home.
To book an appointment or for any further advice, please call on 01630 652 945.
We are a multi-award-winning, small and friendly boutique in Market Drayton that provides expert style advice with the most beautiful, exclusive eyewear in the UK.

RECENT POSTS




Facebook


Icon-instagram-1


Linkedin


Youtube


Tiktok

Award-winning Optical Boutique with luxury eyewear & bespoke service in Market Drayton | Style Optique
Privacy PolicyCopyright © 2022
Award-winning Optical Boutique with luxury eyewear & bespoke service in Market Drayton | Style Optique
Privacy PolicyCopyright © 2022