How to dress and accessorise for Royal Ascot
Award-winning Optical Boutique with luxury eyewear & bespoke service in Market Drayton | Style Optique

Facebook-f


Instagram


Linkedin-in


Youtube


Tiktok

Award-winning Optical Boutique with luxury eyewear & bespoke service in Market Drayton | Style Optique

Facebook-f


Instagram


Linkedin-in


Youtube


Tiktok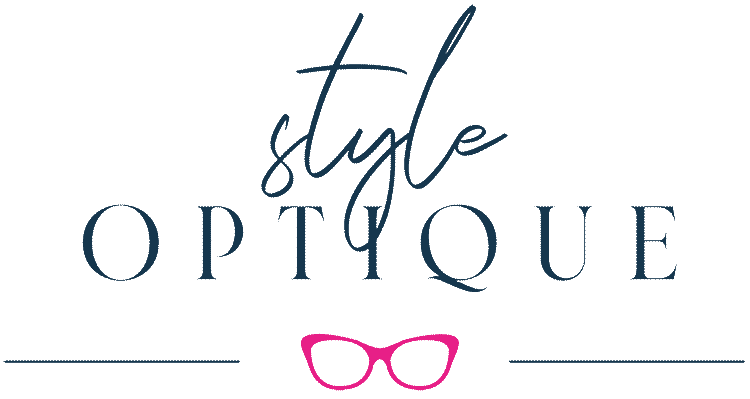 HOW TO DRESS AND ACCESSORISE FOR ROYAL ASCOT
Royal Ascot is almost here and hopefully it will bring glorious weather so make sure you have some beautiful sunglasses to match and compliment your outfit!
Here I offer my top tips on which shades will compliment your chosen hat.
Over the last few years we have seen some beautiful real statement hats at Ascot, both large in scale and personality, with many opting for bright bold colours and finish. But this year whilst making a statement is still important, many ladies are looking for something smaller in scale. Headbands or "halos" are a big trend this year, where decoration has been paired down and the focus is on the smooth lines of the hat and a strong shape.
 Which Eyewear?
In Sunglasses we are seeing a lot of dramatic strong shapes this year and a move back towards more oversized designs- in contrast to the teeny tiny cat eye which was prominent last year.
Top Tips
We have put together a selection of our favourite hat and eyewear pairings from Rebecca Jones hats and Style Optique to show you how to look your finest for the races, or any special occasion.
SIZE
Choose hats and glasses which compliment your natural scale. The focus on smaller headbands this year is great if you are petite with small features as long as you ensure the decorative elements florals, bows and feathers are smaller in scale. And the same with your Sunglasses, avoid anything oversized which will overwhelm you- stick to lighter weight metals and acetates. Here's a fun little combination if you are daring enough– yellow is a big trend this season.
 If you are larger in scale wide brimmed hats would be more flattering for you, but if following the latest headband/" halo"trend is important to you – go all out with a large decoration! And as for sunglasses- have fun- the bigger the better!
SHAPE
Look at the shape of your hairline, is it more rounded?  If so a curved skull cap shape will complement your natural features, and sunglasses with a curved upper rim will finish off the look.
Do you have a squarer or flatter hairline?  A structured pill box would sit better and be more flattering. Sunglass frames with a straighter upper rim will look fab with it!
If you have a narrow forehead avoid down sloping hat brims and instead chose hats that are smaller and worn on the side. If you have a deeper forehead – a down sloping brim would look fabulous with some gorgeous oversized sunglasses giving you that iconic Audrey Hepburn glamour
And finally think about complementing your hat and glasses with the shapes in your outfit . If you are wearing soft flowy fabrics, choose a hat and glasses in softer shapes. A more structured outfit,choose a more structured hat and sunglasses
COLOUR
Choose your hat and eyewear in colours which make you feel fabulous, complement your natural colouring and work with the colours of your outfit. If you have a lot of contrast to your look i.e. dark hair with porcelain skin and bright striking eyes you will look stunning in eyewear and hats in vibrant colours or a striking contrast – see pic 1. If your look is much softer i.e dark blond hair, medium skin and blended eyes, softer colours will work for you, and a more tonal look ( pic 2) As you get a little older avoid dark hats and glasses in blacks and browns which will cast shadows on the face and highlight your lines.
Don't be afraid to make your hat or eyewear a completely different colour to the rest of your outfit. Hats and glasses which match the colour of your outfit exactly can look contrived whereas a complementary tonal colour or contrasting colour can add interest and imagination to an outfit.
PERSONALITY!
Accessories like hats and sunglasses are the perfect way to add your personality to your outfit! If you are fun and creative and want to really make a bold statement then go for it with a fun hat and over sized detailed sunglasses – the trends don't matter!
But if you prefer to emanate a quieter sophisticated glamour but want to look current,  choose Sunglasses that are a little more understated to complement your hat!
Remember our accessories have the ability to turn a simple outfit into something really special!
What are you waiting for?
To book your free eyewear styling consultation, or for an appointment eye examination please call 01630 652945 or email info@styleoptique.co.uk or visit www.styleoptique.co.uk


RECENT POSTS




Facebook


Icon-instagram-1


Linkedin


Youtube


Tiktok

Award-winning Optical Boutique with luxury eyewear & bespoke service in Market Drayton | Style Optique
Privacy PolicyCopyright © 2022
Award-winning Optical Boutique with luxury eyewear & bespoke service in Market Drayton | Style Optique
Privacy PolicyCopyright © 2022